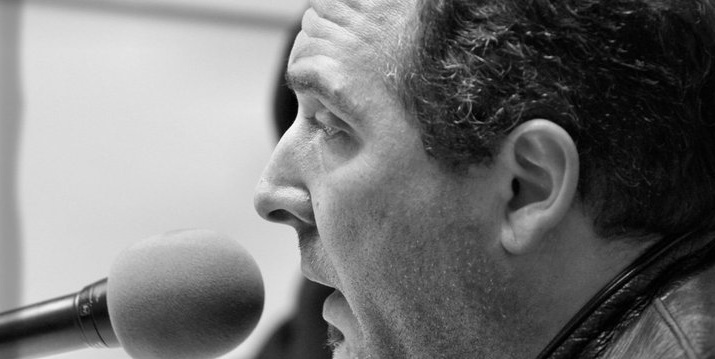 Tony D'Annunzio
Producer/Director
Tony D'Annunzio was born in Detroit, Michigan. He studied radio and television production at Specs Howards Media/Broadcast Arts School, graduating in 1987 at the age of 21 and has been in the broadcast television field ever since. Throughout the years, he has worked with every major broadcast company at the technical and/or production management level including ABC, NBC, CBS, FOX, ESPN, CNN, MTV, VH1, Discovery, NFL Films, and HBO.
He has served as production manager for some of the biggest televised events in the world including two NFL Super Bowls, five NHL Stanley Cup finals, MLB World Series and literally hundreds of network news and national commercial spots. Tony has produced events for six of the last seven Presidents of the United States, including the President Obama acceptance speech in Grant Park.
Over the last 23 years, Tony has worked with some of the biggest names in the music industry. "It was my love for music that got me into the business. I have been a director of photography and production manager for hundreds of live events and concerts, with acts including Aerosmith, KISS, Ted Nugent, Rush, Madonna, Guns And Roses, Metallica, Eric Clapton, Jimmy Buffett, Slayer and many more. I have worked with The Rolling Stones, The Who and just recently Sir Paul McCartney for national commercial spots. One of the biggest highlights of my entire careers was working with HORDE Festival in 1995, starring the Blues Travelers, Dave Matthews Band, Black Crowes, Allman Bros and many more. This is where I met my incredibly talented and beautiful wife Sharri. She is my inspiration," Tony notes.
LOUDER THAN LOVE: The Grande Ballroom Story is Tony's first independent film as a producer and director. The movie chronicles the Detroit music scene in the late 1960s, as told through the eyes of the legendary bands who played there. At the epicenter of this seminal music scene stood The Grande Ballroom, Detroit's original rock and roll palace.
Tony says, "I love all kinds of music. Coming from an Italian family, there was always music in house. But once I heard the harder side of rock, I was hooked on Detroit bands. After being in the business for over 23 years and having been part of some of the biggest events ever, I had a moment of clarity when I had realized what exactly I have been lucky enough to be part of.
Making LOUDER THAN LOVE: The Grande Ballroom Story was the culmination of my life's work. My dad always told me when I was growing up 'If you find something you love to do, you never work a day in your life.' I can honestly say I have never worked a day in my life.
I'm living the dream!"